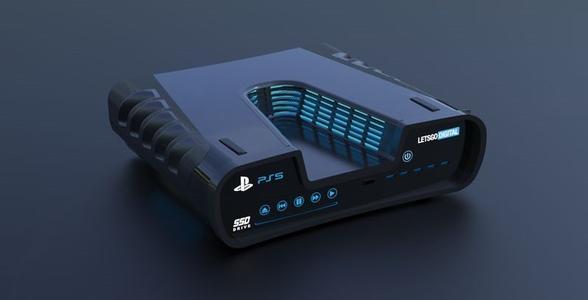 SONY has always been on the net news spread to the public, this time he finally sit still, just a few days ago SONY announced at a news conference is finally PS5 related parameters, but more than 50 minutes of conference for half of the time on the introduction of SSD. So that a next-gen console, how let's specific and have a look.
Can see PS5 GPU to 2.23 GHz, is likely to be such a high frequency of overclocking, but on the whole is sure to bring a lot of pressure to the heat dissipation, so on PS5 additional equipment will have additional spending.
Carry on the hard drive is 825 gb of customization NVMe SSD, compared with a generation the indeed has the obvious improvement, stronger than the next Microsoft also seems to be, but people think it is not necessary to spend so long time to blow the hard disk. So to force the use of SSD card will save a lot of games to read time. Game experience can make a big improvement.
Official in picture not made a specific description, but according to the related media blackout can 4 k, support 120 frames, highest the highest support 8 k resolution (it can be so as heater).
Key peripherals handle, the official did not respond, press reports the new handle with adaptive trigger feedback according to the game to provide different levels of resistance.
Followed by game players the most care about compatibility, official confirmation immediately once the sale will be compatible with the biggest hits on PS4 before the 100 games, and in the subsequent gradually expand, can probably downward compatible with over 4000 games. Care for the PS3 and other game related media also reported will be compatible, but the official did not respond. Compared to a generation ago, PS5 strong performance will be playing at a higher frequency.
In appearance, all aspects of the official did not say, now online report of concept map. The price when the sale new estimated at about 3500 rmb.
Sources: big players said