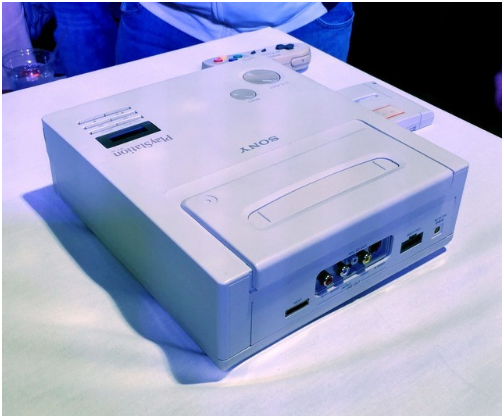 SONY and nintendo are the two big of gaming, the so-called "one mountain difficult" two tigers ", relations between the two big brand competition let them destined to become friends. But many people don't know is, before the PS1 launch, SONY ever development hand in hand with the nintendo game consoles, but ultimately no lines, one of the few prototype has now become the valuable collections.
The abortive game named "Nintendo" Playstation, SONY is responsible for the hardware in the plan, the Nintendo game offers its IP, it is not hard to imagine that this product if available will have a great sensation in the gaming world. Unfortunately, for some reason the two companies finally a beat two scattered, leaving only a few prototype.
Recently a twitter user says he wants to a Nintendo Playstation, and believe that will be sold at auction. Indeed, it is entirely possible that in the game, after all, it is only a few in the whole world, at the same time or SONY and nintendo's cooperation, for the money game enthusiasts, this is attractive.
From the shape of the machine can tell at a glance it is SONY and nintendo "hybrid", on the fuselage with the words "SONY", handle interface has obvious traces of nintendo. Although now it is already outdated, but for enthusiasts, this is indeed a good collection.
(the home grid ® HEA. CN)